Medik8 have quickly become the go to range for those looking for innovative, professional strength products that can deliver results without the risk of irritation.
They are at the forefront of product manufacture and design, the Medik8 range consists of a wide selection of products for skin conditions as diverse as rosacea, acne, hyperpigmentation, anti-aging and dehydration. Their award-winning formulas contain the highest quality active ingredients in oil instead of water-based solutions (where this isn't possible, Medik8 prefer to use micro-emulsions or liposomes to keep active ingredients effective for longer) to aid their absorption so that they can reach the deeper layers of the skin much quicker.
Product List:
If you are interested in our products, get in touch with us to find out more on how to purchase.
Purifying & decongesting ritual / Blemish
Medik8 Pore
Refining Scrub
Dual-action / Natural exfoliator / Pore refining
Medik8 White Balance
Everyday Protect
Brightening Oxy-R Cream / Broad Spectrum / SPF 50 / Pigmentation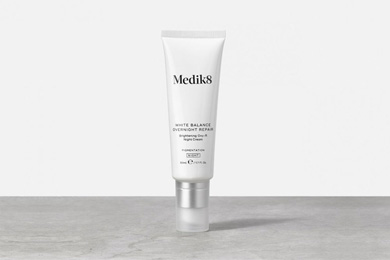 Medik8 White Balance
Overnight Repair
Brightening Oxy-R Night Cream / Pigmentation
Medik8 Calmwise
Colour Correct
Redness Neutralising Moisturiser / Redness
Medik8 Refining
Moisturiser
Pore-Minimising Lightweight Hydration / Pore Refining
Medik8 Breakout
Defence & Age Repair
Oil-Free Antioxidant Serum / Blemish
Medik8 Advanced Day
Total Protect
Anti-Aging Moisturiser / SPF 30 / 5* UVA / Skin Ageing
Medik8 Physical
Sunscreen
Anti-Pollution Broad Spectrum / SPF 30 / Skin Ageing
Hydrating Rosemary Foam / Skin Ageing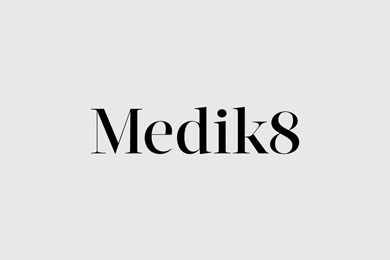 Purifying & Nourishing Effortless Rinse-Off Cleanser / Skin Ageing
Medik8 Calmwise
Soothing Cleanser
Ultra-Mild Chlorophyll Foam / Redness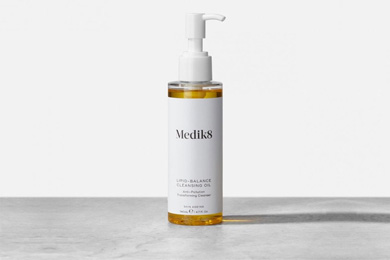 Medik8 Lipid-Balance
Cleansing Oil
Anti-Pollution Transformation Cleanser / Skin Ageing
Medik8 Pore Cleanser
Gel Intense
L-Mandelic Acid Pore Refining Gel / Pore Refining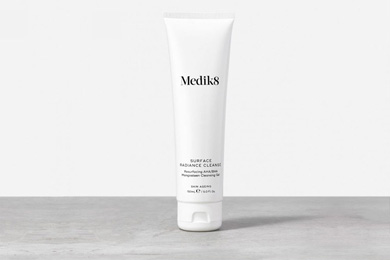 Medik8 Surface
Radiance Cleanser
Resurfacing AHA/BHA Mangosteen / Cleansing Gel
Drone-Targeted Peptide Complex / Skin Ageing
The Facial Oil with Vitamin C / Skin Ageing
Lipid Vitamin C Antioxidant Serum / Skin Ageing
Medik8 Super
C30+ Intense
Potent Vitamin C Antioxidant Serum / Skin Ageing
Medik8 Ultimate
Recovery Intense
Intensive Skin Repair Cream / Recovery
Age-Defying Firming Gel / Skin Ageing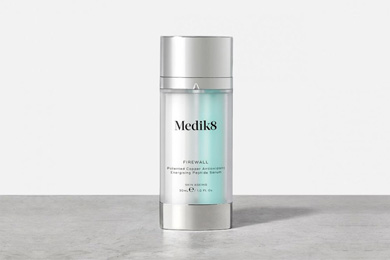 Patented Copper Antioxidant Energising Peptide Serum / Skin Ageing
Liquid Rehydration Serum / Skin Ageing
Medik8 Dark Circles
Tinted Primer
Under-Eye Peptide Serum / Skin Ageing
Medik8 Retinol
6TR+ Intense
Supercharged 0.6% Vitamin A Serum / Skin Ageing
Medik8 Retinol
3TR+ Intense
Supercharged 0.3% Vitamin A Serum / Skin Ageing
Anti-Redness / Elixir / Redness
Advanced Eye Vitamin A Serum / Skin Ageing