Many of us devote a lot of time, energy and money in keeping our body hair under control. Laser hair removal is increasing in popularity because of how long it lasts. After enough treatments, it eventually reduces hair growth.
At The Practice, we use a laser machine that uses a precision laser that targets under the skin surface to the root of each hair follicle. The targeted hair follicle is then heated and damaged, thereby stopping future hair growth.
The treatment is not painful as the device contains a cryogenic super-cooling spray. This reduces the risk of getting hyper pigmentation, which you might experience from other machines. This treatment really does deliver results, treating even fine hairs.
Many clients would agree that the device, using dual laser technology, gets rid of all types of hair on any type of skin tone.
With the use of the dual laser technology, Gentle MAX is able to get to the fine hairs that would normally be missed by traditional hair removal equipment. This means you can effectively remove hair on your face, back, chest, underarms and bikini line.
The machine is safe, and FDA approved, having been tested on many different skin and hair types. Delivering fast and effective results, the Candela Gentle Max Pro is a great option for anyone wanting hair removal or other skin treatments guaranteed to provoke the "wow" factor!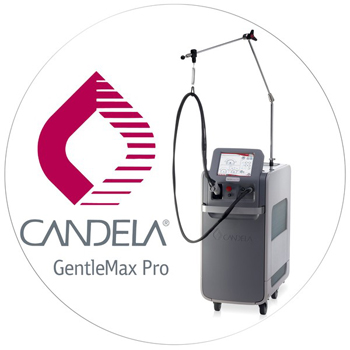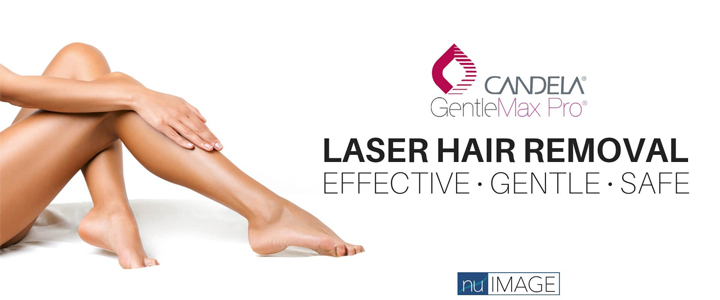 Treatment
Price
Laser Treatment Prices
Lip and Chin
£60.00
Chin
£40.00
Lip
£35.00
Cheeks
£50.00
Neck
£40.00
Half Face
£85.00
Full face
£100.00
Full Arms
£160.00
Forearms
£120.00
Under Arms
£60.00
Abdomen Centre Line
£45.00
Bikini Line
£70.00
Hollywood
£100.00
Brazilian
£80.00
Full Legs
£210.00
Lower Legs
£160.00
Chest and Breast
By quotation
Buttocks
from
£70.00
Toes and Feet
£40.00
Men's
Face/Beard
£85.00
Upper Back including Shoulders
£120.00
Full Back
£200.00
Chest
£100.00
Toes and Feet
£40.00
Abdomen
£100.00